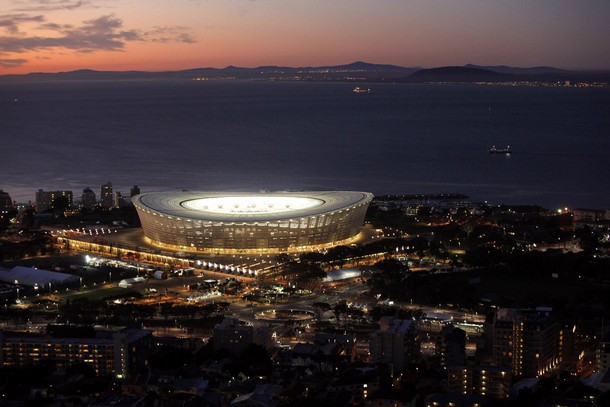 National Team of Round #16: Brazil looks like the strongest team, with Argentina a hair or two behind – Brazil has Julio Ceasar, Argentina has, err, Sergio Romero – but perhaps the best performance was Uruguay's multiple personality disorder. Attack, score, change philosophy, sit back, concede, chance philosophy, attack, score goal, win.
Everyone else is clearly making this whole "football" business more difficult than it needs to be.
Team of Round #16: Throwing some names at the board: Tulio Tanaka, Thomas Mueller, Juan, Fabio Coentrao, Mesut Ozil, Carlos Tevez, Ramires, Eduardo, Xavi, Luis Suarez, Paulo da Silva.
Well fancy that:
Eduardo
Paulo da Silva, Juan, Tulio, Fabio Coentrao
Xavi, Ramires
Thomas Mueller, Mesut Ozil, Luis Suarez
Carlos Tevez.
And in 30 seconds, we're outcoached Marcello Lippi and Raymond Domenech combined.
(Ignore having the retrospective and all players at our disposal – as well as the square peg in round hole of a couple of players.)

Goal of Round #16: Tevez's hit was awesome, Robben's run into space was mesmerizing, and Xavi's flick made twice as many babies as Andres Iniesta, but the clear winner is Luis Suarez – the bend on that ball on that pitch – take hint as to the pitch conditions by the 5 people in the stands – should not be humanly possible.

Uruguay 2-1 South Korea

Simão | MySpace Video

Ranking The Favorites In Less Than 15 Seconds:
i. Brazil
ii. Argentina
iii. Germany
iv. Spain
v. Uruguay
vi. Netherlands
vii. Ghana
viii. Paraguay


Pun Karma Award: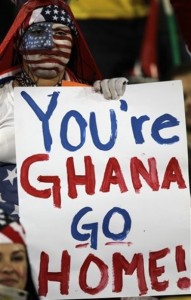 The Apocalypse Awaits Award: The vuvuzela makarapa. Surely this is the work of Satan.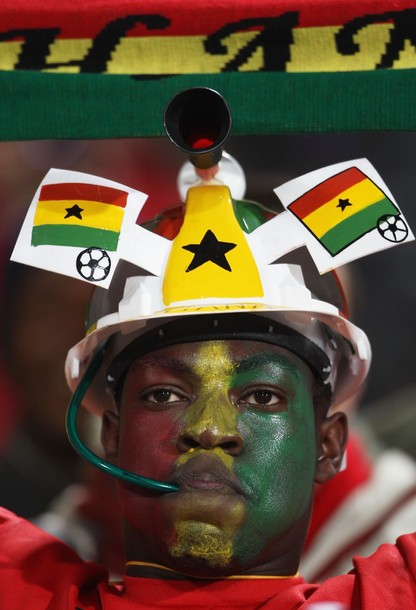 Taking It A Bit Too Hard Award: Japan fan reportedly jumping off a bridge after their loss.
i. Presumably it was just a bit hot out and that drop isn't killing anybody.
ii. That looks suspiciously like a Portugal shirt.
Still, this was probably a bit of an overreaction.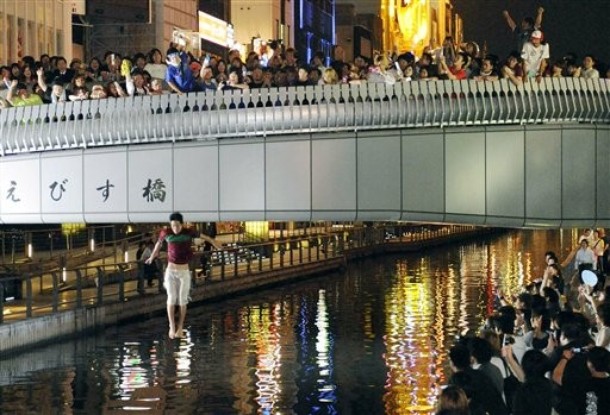 Potentially Iconic Photo Ruined By Paraguay: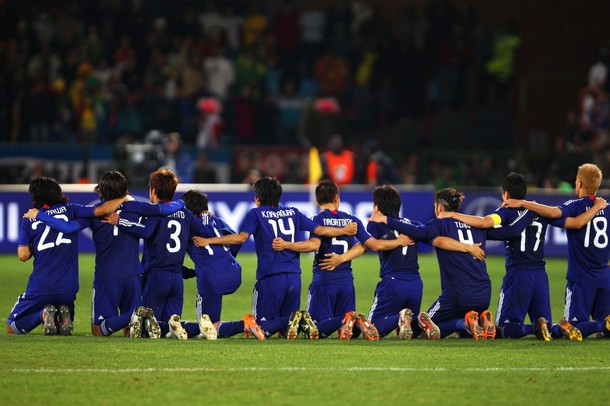 Taking It A Bit Too Far Award: While Japanese fans are busy jumping off bridges, Paraguayan fans are getting beat down by the popo. What ever happened to the happy medium?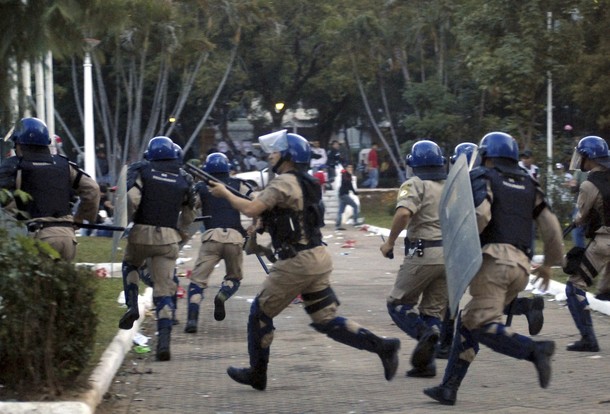 Matchups of Round #16: Germany v Ghana v Spain v Slovakia (consolation). It's like a hot chick royal rumble.
(Highlight….delete….there you go.)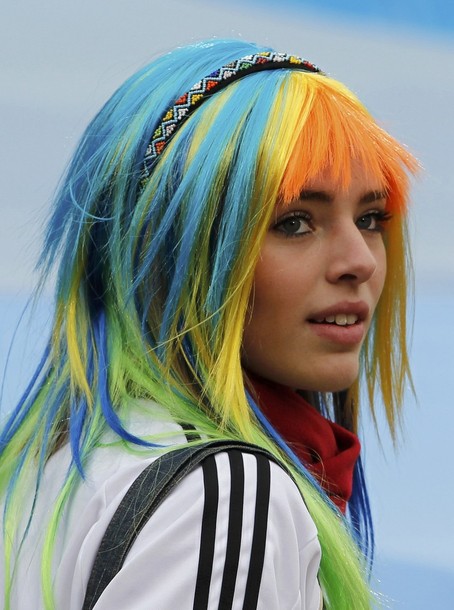 v.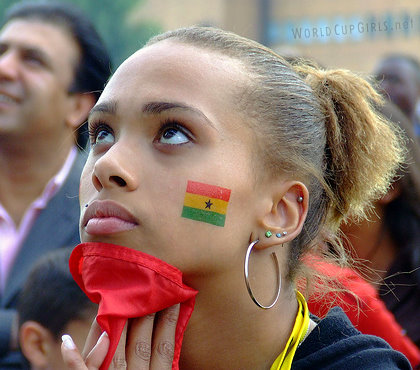 v.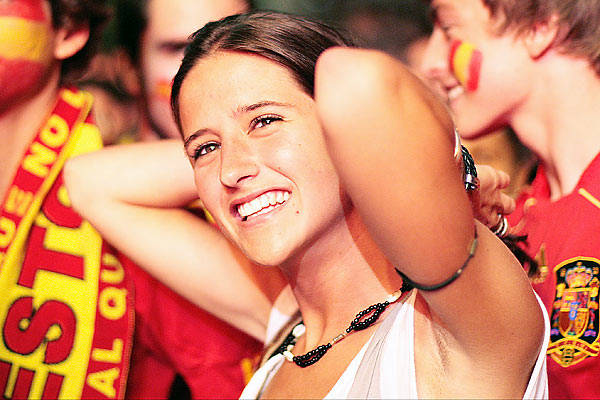 v.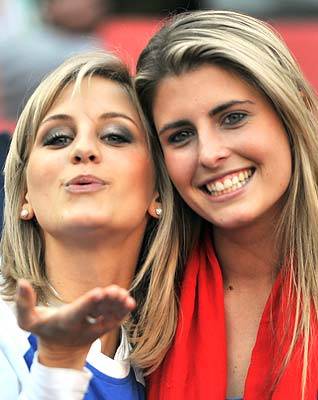 Thanks to our friends at
1st Line Sportsbook